Aluminium Studded Trunk Set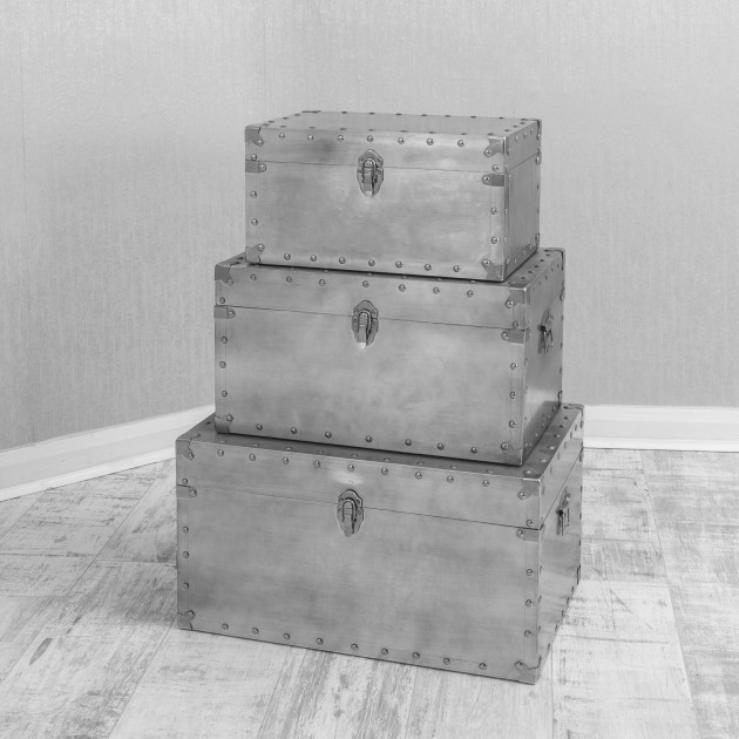 Bring your Home to life with the stunning Aluminium Studded Trunk Set! Boasting 3 beautifully crafted Chests to bring contemporary storage into your Home decor. 
So versatile that they can be placed throughout your Home wherever additional storage is required, in your Bedroom for extra Bedding or Clothing, in the Living Room and doubled up as Side Tables next to the Sofa or in the Hallway to store Shoes, Coats and all that comes along!
Dimensions: 
Large Trunk: H 30 x W 56 x D 35 cm
Medium Trunk: H 26 x W 48 x D 29 cm
Small Trunk: H 21 x W 40 x D 23 cm - No Assembly required
2 Man Delivery included to non-UK surcharge areas
If in stock available for delivery within 1-4 weeks 
May be made to order 8-12 weeks if not in stock