Black and Silver Trunk Set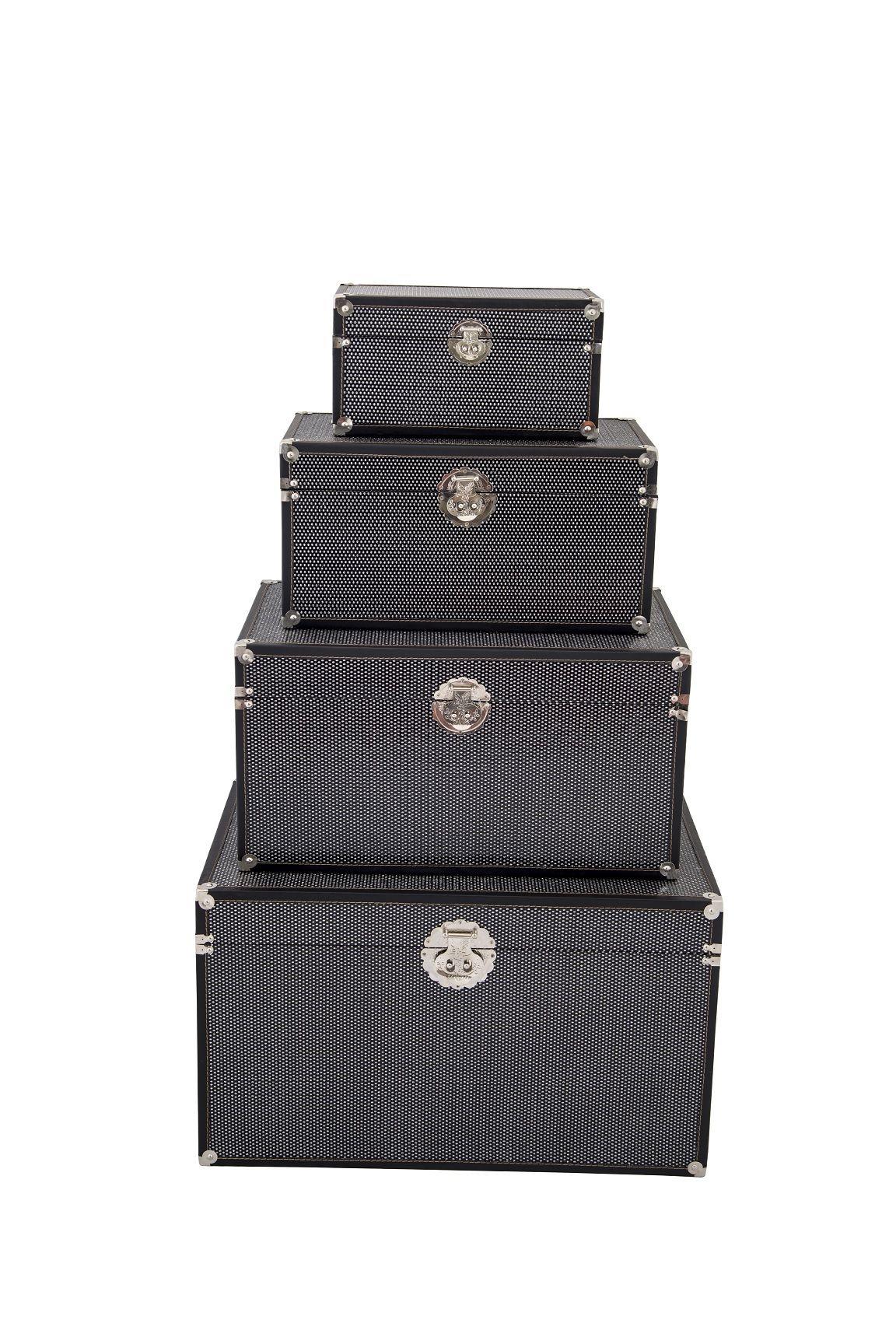 Our elegant Black and Silver Trunk Set is perfect in so many ways!
If you're looking for home storage that's sleek, modern, functional, useful and practical then look no further. Boasting 4 beautiful trunks that can be placed throughout your Home wherever additional storage is required. Whether it's in your Bedroom for Blankets or Make Up, the Living Room with your favourite Books or in the Home Office for Stationary. 
Featuring the contemporary Black & Silver polka dot design and completed with the Silver detailing to create a Trunk Set with the perfect blend of old school & modern!
Dimensions: Large Trunk - H 40.5 x W 69 x D 43 cm
Medium Trunk - H 33 x W 59 x D 36 cm
Small Trunk - H 25 x W 49 x D 28 cm
Extra Small Trunk - H 19 x W 35 x D 21 cm - No Assembly required
If in stock available for delivery within 1-4 weeks 
May be made to order 8-12 weeks if not in stock