Crushed Console Table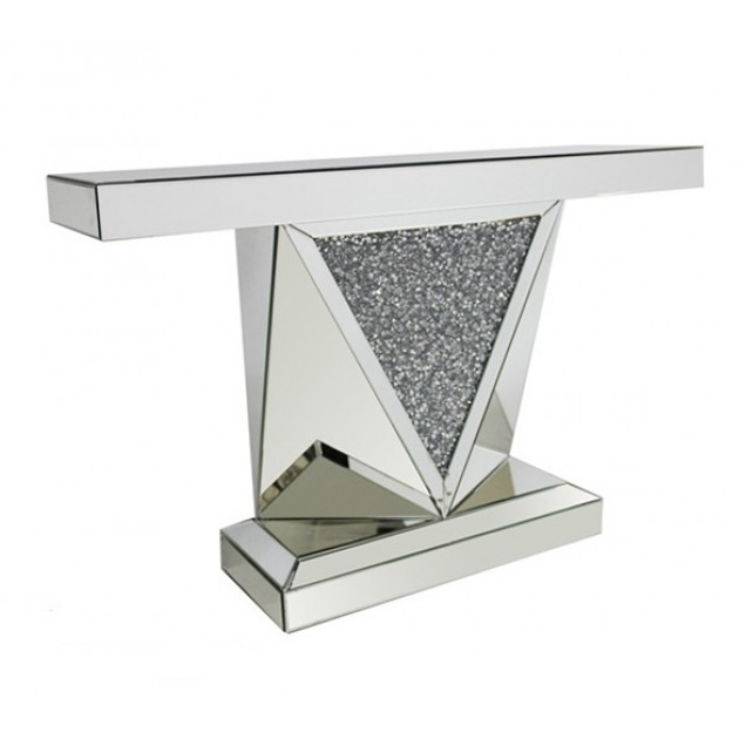 The grand Crushed Console Table is sure to make a statement in your Home, whether it's displayed in your entrance and hallway or even in the dining room!
Boasting the contemporary style design with sleek straight lines and beautiful angles, whilst of course completed with the luxurious glass & featured crushed glass. 
A stunning table that will help to make your space feel brighter and bigger with elegant ease. It can be partnered with wonderful accessories, for example plants, greenery, artwork, bowls and vases to compliment your existing home decor!
Dimensions: H 80 x W 120 x D 35.5 cm - No Assembly required
2 Man Delivery included to non-UK surcharge areas
If in stock available for delivery within 1-4 weeks 
May be made to order 8-12 weeks if not in stock