London Console Table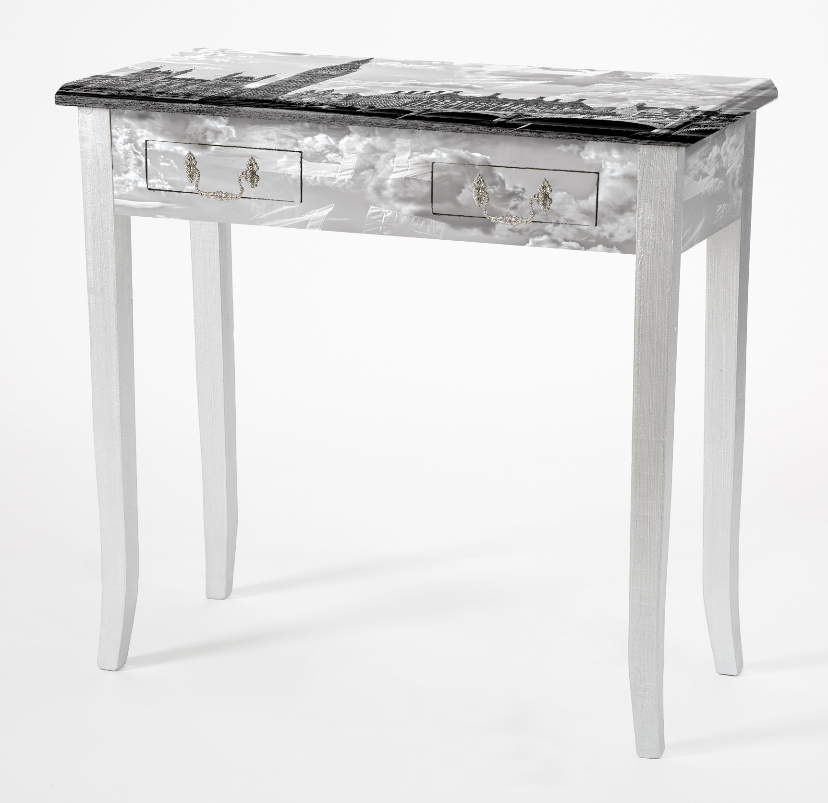 Looking for a patriotic statement piece to create an impact in your Home? Our London Console Table is just the piece! It can be used as a console table in your Hallway, a dressing table in your Bedroom or a desk in the Home Office. 
Featuring the serene London views of Big Ben & Westminster Bridge this chic console table is a contemporary addition to any part of your Home. Boasting the counter top space where you can display your lap top, jewellery or favourite photographs. Whilst the 2 handy storage drawers with antique style handles, which are a great place to store your cars when you come through the door or your make up! It is beautifully paired with a minimalist mirror displayed above, especially in a smaller space so it will help to bring in light & create the illusion of a bigger space. The options are endless with our London Console Table.
Also available is the London Bedside Cabinet, Wellington! 
Dimensions: H 75 x W 80 x D 35.5 cm - No Assembly required
If in stock available for delivery within 1-4 weeks 
May be made to order 8-12 weeks if not in stock