Mirrored Nest of Tables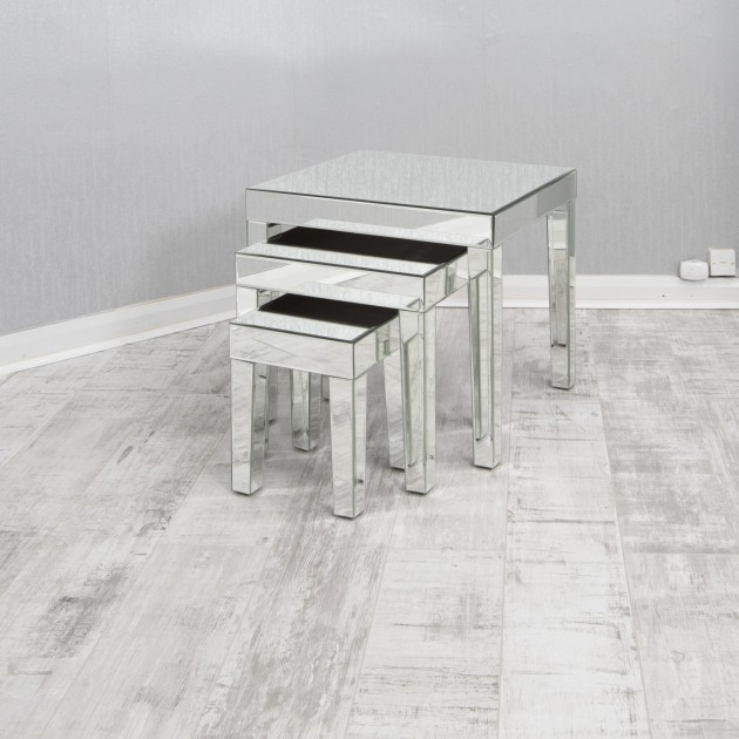 The Mirrored Nest of Tables is not only a functional addition to your Living Room, creating tables that can be neatly stored away when not in use, or providing 3 separate tables that can be used wherever required! Whilst providing the contemporary touch of the clear mirrored design, they can be placed in a modern or traditional style home, either as a statement piece of alongside other contemporary style furniture.  
Also available in the clear mirrored collections is our Mirrored 2 Drawer Nightstand, a wonderful style top tip is continuing the theme throughout different rooms in the home to create a subtle running theme!
Dimensions: 
Large Table: H 56 x W 48 x D 50 cm
Medium Table: H 41 x W 36 x D 41 cm
Small Table: H 26 x W 25 x D 32 cm - No Assembly required
If in stock available for delivery within 1-4 weeks 
May be made to order 8-12 weeks if not in stock